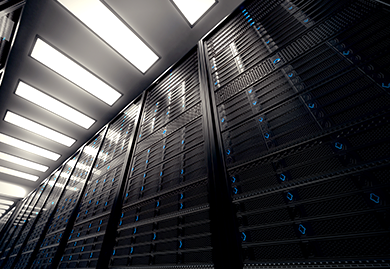 Your business files are irreplaceable, and you need this detailed account of your daily office operations for everything from ordering office supplies to reporting to the IRS. You probably already backup your files to an external hard-drive or server in the office, right? That's a good idea, but it isn't nearly enough. Keeping your business files on the premises is asking for trouble. What if someone breaks in and steals your files? What if there's a flood or a fire? You shouldn't rely on good luck to protect something as important as your company files. That's why you need offsite data backups.
There are a couple basic types of offsite data backups — full and incremental. As the name implies, a full backup makes a copy of all your data to store safely offsite. Since a full backup copies your entire data set, it takes longer to perform than an incremental backup and it takes up more space. We recommend performing a full backup of your business data once a week.
Incremental backups only copy the new data since your last backup — whether the last backup was full or incremental. Because they're copying only a fraction of the data that a full backup copies, incremental backups are much quicker and require much less space. We recommend performing incremental backups every day that you don't perform a full backup.
Wasatch I.T. specializes in both full and incremental offsite data storage. We run backups on a standardized schedule to allow for quick restore times. We maintain copies of all your backup images in multiple locations, so you'll be prepared for just about any disaster. Our dedicated Data Backup Engineers constantly monitor your data to ensure your data is available. In the event your data needs to be restored, we can recover it in minutes, so you can return to full business functionality with minimal downtime.
Even if you have an adequate backup system at your office, you're still leaving yourself open to theft, floods, fires — a wide variety of disasters that can destroy your files. To be fully prepared, you need offsite data backup and general IT managed services. Contact Wasatch I.T. today and we'll discuss your backup options.